After a car accident, contacting a lawyer can be deemed extremely helpful. They can help with compensation after an accident if you have been injured along with many other assistance.
Experiencing bodily injury during car accident should incite you to contact a car wreck lawyer. When you are injured in a car accident, you can receive compensation for it. The best way to receive proper compensation is to hire a lawyer specifically for a car accident. With their legal expertise, they will better manage a car injury claim and help you with a lawsuit.
If you are injured, handling insurance claims from the hospital would be challenging. You may want to consider reaching out to a personal injury lawyer as well if you have sustained serious injuries from the car accident. There are several benefits of hiring an accident lawyer or personal injury lawyer. For instance, your lawyer can handle the process while you recover. Having a car accident lawyer is important in case of injury, so learn how about the process by reading the sections below.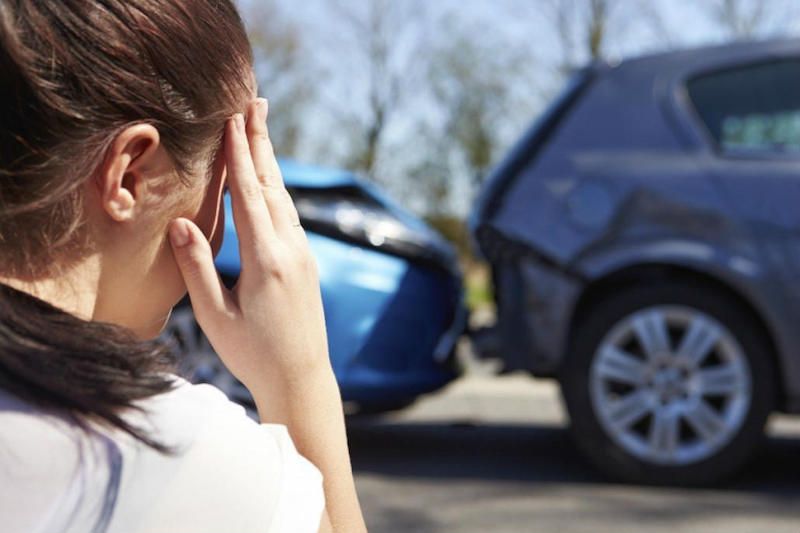 Benefits of Hiring a Lawyer Vs Not Hiring One
You have more time to recover from your injuries while you let your lawyer handle your case
You can be assured that you have the best legal advice on demand
It can often become overwhelming dealing with legal information when you may not be particularly versed in legal cases. It's recommend to hire a lawyer not only for your peace of mind but also to assure you get the most compensation from your case as possible
If you're not sure if you want to hire a personal injury lawyer or car accident lawyer for your case, consider checking out the following resources for more legal assistance.
Liability and Medical Investigation
If you have contacted a car wreck lawyer, he or she will begin an investigation. As the lawyer continues their investigation, he or she will follow up with you on a regular basis. They will want to discuss your treatment, order your medical bills and request other information. All the treatment information and medical records will be sent to the insurance company for a car injury claim.
If your injury is severe or permanent, submitting a report about this to the insurance company is crucial to your case. In order to ensure a fair settlement, wait until your future prognosis rather than accepting the first offer from the insurance company. The entire legal process is extensive and providing accurate information upfront will ensure the settlement goes smoothly.
Settlement Demand
Once your condition has stabilized, your lawyer will submit a demand for a settlement. A settlement is an agreement with the injured person and the insurance company or the person responsible for the accident.
When a settlement is reached, the person responsible or the insurance company will pay an agreed-upon sum of money. The demand of settlement is to begin the process so you can receive accident compensation
Auto lawyers and the liable party will reach the desired amount through negotiation. The insurance company will make the first offer. Then, the negotiations will continue to go back and forth. Afterwards, negotiations will stop until the lawyer knows what the insurance company will not offer.
Case is Settled or Lawsuit is Filed
Once the car wreck lawyer receives the final offer from the insurance adjuster, the injured party has a decision to make. The injured person can settle their case or file a lawsuit.
Most people will want to settle the case. Because most want to settle their case, early on, insurance companies will offer a low amount to see if the other party will accept and settle.
If you are satisfied with the amount offered, then your lawyer will work to get the case settled. If you are not satisfied with the amount offered, you may file a lawsuit against the insurance company. Your lawyer can offer advice as to whether the settlement offer is fair.
Discovery
Once a lawsuit is filed for the car injury claim, your case will go through a discovery period. This is when lawyers on both sides are doing research on the other party. This process is quite thorough and is broken into a few steps:
Interrogatories. These are questions written and given to the other party to respond.
Requests for Documents. This can include a request for photos or medical records.
Depositions. This is when lawyers decide to ask questions to anyone who was involved in the accident. This includes witnesses, police officers and doctors.
Lawyers from the other party will also be asking you questions as well. Note that this process can take weeks, or even months. You will have an active participation in this process as this allows all parties to know the facts about the case.
Mediation
Auto lawyers will then move on to the dispute resolution process. Also known as the mediation process, a neutral third party will facilitate between parties in the lawsuit.
This is so it becomes a voluntary settlement to avoid going to trial. Oftentimes, the attorney and their client will be a room separate from the other party. The mediator will move between rooms to move the negotiations forward.
This person will try to get both sides to agree on a number for the settlement. The mediator cannot order a settlement. They also cannot reveal any information shared between parties, unless both parties agree to its disclosure.
Trial
If the informal mediation process was not successful to settle accident compensation, then the case will go to trial. In busy counties, a trial may not happen for a year after the lawsuit was filed. At trial, the person injured has the burden of proving the other party was negligent. The injured party must also say how much money the jury should award in damages.
After individuals testify, the jury must come to a special verdict. The jury will ask both parties if they were negligent in causing injury. How the verdict will be reached will depend on state transportation laws and other relevant local laws. In some scenarios you may be able to find a pro bono lawyer to help with your case or a lawyer that can at least give you free legal advice. You can also find additional legal aid here and you can search for a lawyer here.