Workers in the United States enjoy a wide range of benefits and legal rights under federal and state employment law. The Department of Labor oversees about 180 worker protection laws that range from pay requirements and workplace safety standards to leave benefits and employee classification. It's important for workers to understand these legal rights as they can be essential when it comes to wrongful termination, discrimination, and other common issues workers face. Employment law refers to an area of legal practice that covers the responsibilities and rights between employees and employers. Most employment lawyers specialize in representing either employees or employers.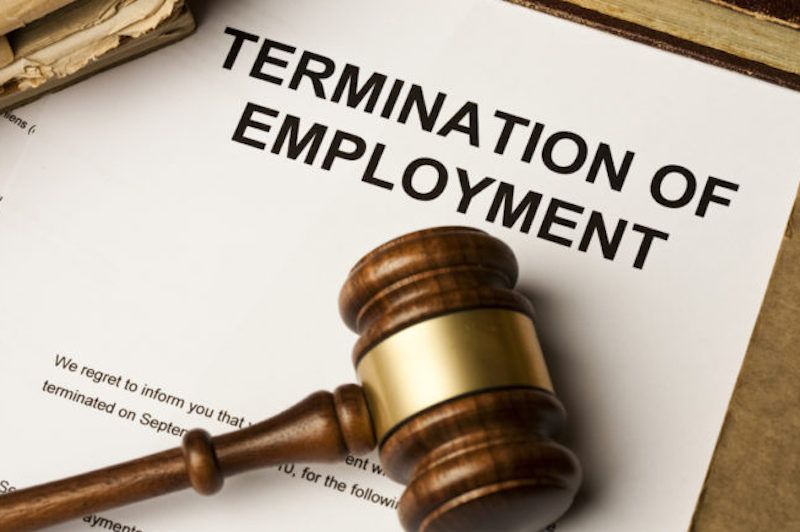 In the case of attorneys who represent workers, a lawyer may assist with building evidence against an employer, negotiating a settlement, or filing a lawsuit against an employer. The most common employee grievances arising from employment laws include sexual harassment, wage and hour laws, wrongful termination, and discrimination. Employers who carry worker's comp coverage cannot be sued by injured workers except in certain cases. If you are injured on the job, you may be able to sue your employer if the injury was caused by intentional or reckless actions by your employer.
When the worker's compensation system is bypassed in this way, you can receive a broader range of benefits such as punitive damages, mental anguish, and pain and suffering. Third-party lawsuits are also available in addition to worker's compensation. If someone other than your employer played a role in your injury, you may bring a personal injury lawsuit for additional damages.While employment law is a very broad and complex subject, there are seven areas of law that all employees should understand.
1. Protected Classes
Protected classes are groups of people who are legally protected from employment discrimination. While everyone belongs to a protected class, these federal laws were designed to correct unfavorable treatment of minorities and women in the workplace. An employer cannot fire (or fail to hire) someone based on membership in any protected class or take unfavorable actions against them at work based on their class. Under federal law, the following characteristics are protected from employment discrimination: race, age (40+), religion, national origin, sex, pregnancy, citizenship, familial status, disability, veteran status, and genetic information. States and individual employers may add additional protected classes such as sexual orientation. If you need legal assistance you can also find additional legal aid here and you can search for a lawyer here.
2. Worker's Compensation Insurance
In most states, employers are required to carry worker's compensation insurance, a specialized form of insurance that ensures injured workers receive medical treatment and compensation for some lost income while protecting employers from lawsuits brought by injured workers. The worker's comp system covers most on-the-job injuries and illnesses and provides several types of benefits to injured workers. As long as an injury is work-related, it will be covered by the program. Worker's comp pays medical and hospital costs necessary to diagnose and treat the injury. In addition, an employer's worker's compensation insurance offers disability payments while unable to work and may cover rehabilitation and other expenses.
3. Contractor vs Employee
The contractor vs employee classification determines whether an employer must withhold taxes and
pay unemployment, Medicare, and Social Security taxes for the worker. Protections available to a worker can also depend on whether the worker is classified as a contractor or an employee. Because independent contractors are supposed to be in business on their own, they are not afforded the same legal protections as employees. Contractors can typically be let go by an employer at any time and for any reason. They are not eligible for workers' comp or unemployment compensation. Employers, not contractors, are protected by anti-discrimination laws and workplace safety rules that do not apply to contractors.
4. Harassment
Federal law prohibits harassing behavior in the workplace, which can come in many forms. This type of employment discrimination that is defined as any unwelcome conduct based on color, race, sex, pregnancy, religion, age (40+), national origin, disability or genetic information. When enduring harassment becomes a condition of continued employment or the conduct is pervasive and severe, an employer can be found in violation of labor laws. Workplace intimidation laws in the United States also prohibit this behavior against anyone in retaliation for testifying, participating in an investigation, filing a discrimination charge, or proceeding with a lawsuit. Common examples of offensive and harassing conduct on the job can include offensive jokes, name calling, slurs, mockery, insults, threats, intimidation, offensive pictures, or interfering with an employee's job functions. If you have faced harassing behavior at work, an employment law attorney can help you build your case against your employer.
5. Employer Liability
Employer liability comes up in two ways legally: an employer's responsibility for employees' actions and an employer's liability for employee injuries. When it comes to the bad actions of employees, courts have found that employers can be found liable for the actions of employees on the job. This is true even when the employer had to intention to inflict damages and no role in the harm. When it comes to worker injuries, employers are almost never liable. This is because state laws bar employees from suing employers for injuries as they must instead go through the workers' compensation system. The only exceptions to this are when a worker sustains an injury or illness not covered by workers' compensation law, the worker is not covered by the state's workers' comp, or the employee rejects workers' comp benefits, when allowed by state law.
6. Privacy Protection
Employees have a right to privacy in the workplace under privacy protection labor law in most states, but this right has limits. Privacy law applies to a worker's personal possessions like a purse, storage lockers that can only be accessed by employee, and private mail address to the employee. Privacy rights in emails and internet usage through an employer's computer system are more limited. Some forms of technology may not be treated as private in the workplace and an employer's written policy may defeat a worker's expectation of privacy when it comes to privacy. In general, courts have been reluctant to change the framework to analyze employee privacy when it comes to technology.
7. Constructive Dismissal
Constructive dismissal happens when an employee resigns after an employer creates a hostile work environment. Constructive dismissal is often the form of harassment or discrimination and it's one of the most common reasons workers consult with a labor law attorney. If you are forced to quit your job due to intolerable work conditions or poor treatment, your resignation may be considered termination under the law. This can give you specific rights that are usually not available to workers who quit, such as the right to unemployment benefits and the right to file a wrongful termination lawsuit. To argue you were constructively terminated, you must show you faced discrimination or harassment that created intolerable working conditions. This is one area in which a labor law lawyer can help.