If you have a disability and want to file a disability claim, it's important that you utilize a disability attorney from the start. There are many different problems that can enter the disability claims process. These roadblocks can slow your claim down or cause it to get denied. The Social Security claims process is particularly byzantine. A qualified disability lawyer knows the law, knows the different problems that can come up, and knows how to solve them quickly and easily. It doesn't matter if you are filing for SSI or SSDI, a disability attorney understands the nuances of the disability claims process and how they might differ between SSI and SSDI.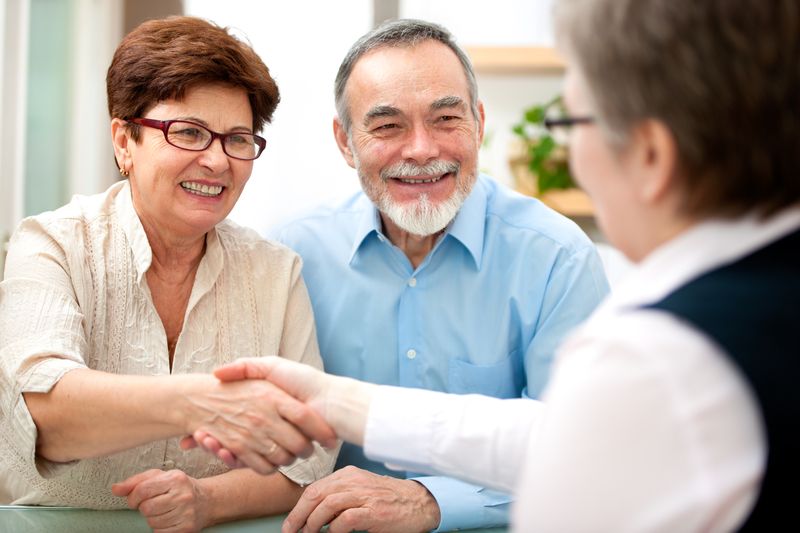 For example, your claim filing date is more time critical for SSI than SSDI. This affects your back-pay amounts. Even if you have already filed a claim, you can still get help from an attorney. Your lawyer can work through your claim to modify it or ensure that proper medical evidence is included. If the claim has progressed to the appeal process, your attorney can make sure that the appeal is done in the correct way and that it conforms to the law. Hiring an attorney at any step of the way will greatly improve your chances of a positive result, but hiring one from the start is always the wisest choice.
1. Technical Mistakes
A Social Security Disability application is an important claims process. The process contains multiple steps with forms that need to be completed at each step of the process. Technical mistakes can enter into the process at any time and can severely impact the results of your disability claim. A common technical mistake is listing a disability that does not rise to the level of being physically or psychologically limiting. If your condition isn't severely limited then your claim is likely to be denied. The real technical mistake here is that your medical records or claims information hasn't made it clear that your disability is severely limiting your ability to work.
A lawyer will know that this is an issue before your claim is filed and will have the evidence showing that the condition is limiting. Another common technical mistake is a claims examiner error. It could be as simple as a clerical error or it could be caused by overlooked evidence. Claims examiners are people and make mistakes. A lawyer can recognize where a technical mistake has been made and ensure that the error is rectified. Finally, your RFC could be wrong. If your RFC shows that you can do many different types of work, then your claim is likely to get denied. If the claims examiner is not properly taking medical evidence into account, he might list that you can do work that you are not capable of doing. Your lawyer will be able to dispute the RFC and work to make it more accurate. If you need legal assistance you can also find additional legal aid here and you can search for a lawyer here
2. Guidance
As you can see, SSDI is a complicated process where numerous technical mistakes can enter the process. Your attorney can provide the guidance you need to navigate the process. You will get the information that you need to know about the claims process. You will know the entire process from start to finish and what you need to do at each step. Your lawyer will guide you through the process and be there to answer any of your questions promptly. It's an important process that can take up to 2 years to complete so it's imperative to have guidance every step of the way. True guidance can only come from someone who has experience guiding others through the process.
3. Professionalism
Getting your case taken care of with professionalism is important. Your condition is serious and affects your ability to work and provide for your family. You want to have an attorney who takes your case seriously and works from start to finish to ensure that you get the compensation that you deserve. A professional attorney will keep you informed about your claim progress. He will ensure that you know what you need to do in order to keep your case moving forward. He will communicate with you about ways to improve your claim. He will treat you with respect and dignity.
4. Collaborations
The Social Security Administration has begun a process of medical records collaboration with approved medical providers. They are rapidly expanding their network to include more and more medical providers all the time. The collaboration process allows for medical providers to quickly, easily, and securely share medical records with disability claims processors. Instead of needing to wait weeks for medical records, medical records can be transmitted in minutes. In order to take advantage of this collaboration, it's important that your claim has special releases signed. It's also imperative that you use a medical provider that provides for this electronic health record transmittal. Your attorney has the information and knowledge to make sure that your claim takes advantage of these collaborations.
5. Payment Options
Social Security disability attorneys collect their fees one of two ways. These two payment options are very different. Some disability attorneys will ask for a fee up front in order to help with an SSI claim. Fortunately, most attorneys collect a fee only when they get your SSDI or SSI claim approved. You don't have to pay any fees along the way. It can be very difficult to deal with no income and need to pay out attorney fees. By collecting only when you get your claim approved means, you can focus on your needs. When your claim is approved, your lawyer will collect a fee of 25% of your back pay amount up to a limit of $6000.
6. Application
The Social Security claim process is not for the faint of heart. There are many different forms to fill out. Many of them can be completed online, but the instructions can be vague at times. You also need to make sure that the disability listed on the application form is a qualifying disability. If you don't use the specific wording then your claim can be denied. Your attorney knows the requirements that need to be met for your specific disability. Your lawyer will ensure that the wording is correct in any description. Your lawyer will make sure that the SSDI or SSI claim is filed correctly. Your lawyer will ensure that all applicable forms are filed timely and correctly.
7. Speeds
A qualified disability attorney has extensive knowledge and experience with the Social Security Administration. Your attorney knows how the system works and how to ensure that the flow of the case is maintained through the system. He knows who to contact when things slow down unnecessarily and how to ensure that client right are always protected. The real result from this is better speed. Some Social Security disability cases can stretch on for years while coursing through the byzantine Social Security disability apparatus. By having a skilled attorney present your case, you can increase your chances of getting your case approved faster so that you don't have to wait any longer to get the compensation you need to live your life.